About Shantam
Shantam´s name means Peace in Sanskrit and was given to him by his master when he started his spiritual journey. He was born in the north of India and later came to Pune to live and meditate in Osho meditation center where he deepened his practices and discovered bodywork as a tool to touch and heal others lives.
Shantam is a dedicated and qualified Massage Therapist with six years of experience in Tibetan Deep Tissue, Myofascial Release, and other various techniques. He has incorporated his experience with energy healing into his bodywork to deepen his healing work and act on more subtle levels. In doing so, clients experience his ability to reach beyond the physical body, space where more profound and more long-lasting healing can take place.
Passionate about sharing, he is confident that when you give you receive back and that is why he found bodywork such a miraculous way of touching other's life.
Shantam is a multi-style Massage Therapist, Meditation Teacher and has a diploma in hypnotherapy as well, so he has excellent knowledge about the mind and how its command is related to the body. In his massage course groups, he helps his students to teach and share all the principles required to work on energy levels and how to find a balance so mind and body can be in deep relaxation. Read More
Testimonials
Iza Wijffels
I just finished the 10 day (70 hour) Meditative touch- rebalancing massage course Shantam offers in Arambol, Goa! I have learned about Ayurvedic massage in the past, which is a more gentle relaxing kind of practice, but still didn't feel the confidence I needed to start out as a masseuse. Within these ten days Shantam not only learned all of us the strokes and the mindset behind his work, he taught us how to trust ourselves and be present in what we are doing. Meditative touch is your own meditation practice, while taking care of the body of someone. It's a mix between deeper strokes, rocking, stretching and the gentle touch in between. I feel confident and already started out practicing what he taught us. Strength and a better flow will come with experience, but the first step has been taken when he took all of us by the hand!
Shantam is a great teacher! He is fun to be around, takes his time to explain everything and is so generous in sharing his knowledge! He gave us all the tools we need to start, the confidence being the biggest and most important one!
I would highly recommend his course and will keep spreading the word!
Thank you for everything Shantam
Hannah Betterton
Before taking the meditative touch rebalancing training I received a few sessions with Shantam which completely altered my perception of how the emotional and physical bodies coexist. I was interested in joining the course to deepen my knowledge base of how to free the body from tension and holding patterns.
Shantam is a highly skilled teacher, he provides structure to learn and practice technique daily, and allows enough space and encouragement for students to move comfortably at their own pace. It's clear that his experience has gifted him the ability to truly master the subject and his joy for it is transferred through his teachings.
The course is not only beneficial for those interested in technique and hands on experience but also for those curious to explore the dimensions of reading the body and for those wishing to heighten their understanding of the connection between myofacial release and the emotional body.
If you are interested in learning the techniques I recommend booking a session with Shantam first in order to experience what it feels like to receive this massage from a highly experienced and intuitive body worker. Many thanks X
Izzy Caravan
The first time I received a massage from Shantam, it was a completely mind blowing experience.. he reached things that have been untouched for a long time and allowed me to begin a new deep healing process.
Being a massage therapist myself, I really wanted to learn from him and decided to join his massage course.
More than just technical skills, he passed me all the love he has in his hands, his ability to be open and receptive and to create a real connection with people.
I really appreciated his way of explaining and showing things, sharing all his knowledge, and supporting us in practicing and finding self-confidence.
I'm very grateful that I had Shantam as a master, since that made me grow both on a professional and personal level, becoming more aware and sensitive.
Thank you Shantam for sharing your gift!
Isabella
Annika De Weerd
Receiving a massage from Shantam is one thing, receiving a full 10 Days training was just an amazing opportunity to learn all about this deep work. Shantam shares all of his knowledge which was sometimes overwhelming but extremely interesting and inspiring. He takes time to teach one on one, to make sure you understand and you're doing the right thing. Not only the technique but also the effect of the work on certain areas in the body. How to approach your client, how to enjoy what you are doing and that it's all about helping the person on the table. To connect and work in your own flow instead of working only from your brain. While staying centered, focused without losing yourself in the client's body or emotion during the massage. And a serious amount of techniques to give a dozen different sessions. The course is build in a way to prepare you to give a full session of 1,5 hour, with confidence. His enthusiasm, knowledge, and love for what he does makes those 10 days an amazing learning experience. Highly recommended for the ones who want to give more than 'just a massage'.
Puneet Nahata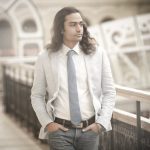 I was a bit Skeptical first when I heard that Shantam is a great Therapist and masseur and things like that. I thought he is good but that good as people talk it was hard for me to believe.
So my apology to him as I sent a friend of mine to have a session with him before I decided to go to him or not.
I met my friend right after the session, and the look on his face and I was wow… I need the session right now and right here… I had several sessions with Shantam. And I am very thankful for his depth and his skills with such a sharing a loving heart that eventually he becomes somebody which I can see as a friend, and I rarely see such an unconditional giving, and I am grateful for who he is and what he does and how he does.
Natascha Heller
I had a massage with Shantam, and it was definitely not an ordinary massage, it was more than I expected. The two hours were a journey through my body, but even more through my emotional world. It wasn't clear to me, that I collected over the last years many emotions in my body, which became trigger points. The special breathing and massage brought me deeper to the points on which I have to work further on. I laughed and I cried in between these hours, but in the end I felt light and more in balance with myself than before. So I decided to come again. The second massage, it was more emotional intensive than the first, I could really feel the combination of massage, energy healing and meditation. Shantam helped me by solving some emotional problems, and he supported me as well by my personal spiritual journey, which is still going further on. Thanks to Shantam I really could feel that I'm connected to everything around me. His massage was balm for my body and my soul. I'm sure that by these massages some emotional blockages have dissolved and in the end I felt only love for myself and others. So I will definitely come again, when I'm back in India.
Petra Deak
Hi, when I meet Shantam I was having a strong back pain after my traveling to Goa . My first words were: I hope you can fix me! I didn't want the joy of being here to be affected by the pain. So, my expectation was after the massage not to feel physical pain anymore. The reality is that I didn't get a usual massage, it was more like an unexpected journey through my body. It was like a story and my body was actually talking to me. I have seen happy places, events from my life and remembered memories that I thought are longer forgotten. I felt tension, fear and relieve. I left Goa not only without physical pain but also feeling lighter and happier. Thank you, S!
Lara Craenmehr
What did I think when I went to Shantam? I felt I had to be there!
And that was the best intuition ever! My life changed drastically after this session.
I got the answers I was searching for, for a long time, that nobody else could give me.
So, be courageous enough to look into yourself with the guidance of Shantam's magic hands!
Kasia Klimczewska
It's not a massage, it's a journey that you embark on together with Shantam the moment you lay on his massage table. Highly recommended and his rebalancing touch will be missed!
Yujin Zeni
Since so long I wanted to have massage but my expectations were a bit more as I have pain in my left side for 8 years, then my friend suggests me Shantam's Meditative touch.
Wow, it's amazing to get massage from Shantam his presence is beautiful. After massage I can feel myself open a lot and flowing better. I feel so much more conscious and peaceful.
Appreciate his healing touch n universe love.
Thanks Shantam.
Alexandra Marshall
My treatment with Shantam was beautiful and much more than I expected. He immediately made me feel at ease and very comfortable which is so important with this kind of treatment. He took his time and at no point did I feel rushed. I didn't expect to feel such a deep release, or realise how spiritual the experience would be. His aftercare is also brilliant, he is very caring and checked in with me to see how I was feeling. I would highly recommend Shantam! X
Niketa Canales
My session with Shantam wasn't just a message but a profound transformation of my physical and emotional well-being. Coming into his place I was feeling much pain and stiffness, and I felt I needed a full adjustment through my body. His treatment was strong, but he did the trick of what I needed; he helped become more open and worked with mussels to truly release physical and emotional stress and trauma. I was having pain in my jaw from tightness and suffering in my feet that went away after seeing him. I have to say it was the deepest and best body treatment I ever had and felt cared for in every way. I felt I could be very open with him and he was very honest about my well-being. So happy I had the chance to meet with him, and give many thanks.
Karolina
For as long as I can remember I've been seeking for a professional massage therapist who has the ability to see, feel and, ultimately, support healing beyond the physical realm. Then I met Shantam. With such clarity and presence, he managed to hold a space where I felt supported in letting go of deep stored physical, mental and emotional tension. After my session I felt so much lighter.
Béa Leclercq
I just received a deep tissue massage from Shantam and it was wonderful! He is really professional, his touch is precise, deep and respectful. I highly recommend it if you like to work deep on your physical and emotional body and not only in the superficial level. One more thank you for you Shantam and see you soon!
Anika
Shantam Baba is an Indian original and at the same time he has a very deep western understanding. A wonderful combination to help to simplify western complicated constructed and sometimes confused mind. His massage session is not only a wellness treatment but a great chance to release blockages from body and mind. After his massage session, I feel energetic and re-born. A truly meditative touch.
Hariom Singh
Revitalizing, rejuvenating. Shantam is terrific in therapeutic and deep tissue sessions. The experience was amazingly relaxing and relieved me of emotional stress settled in my back. After his massage session, Some past pains disappeared, and I could feel my body lighter and more alive. Shantam has a very pleasing presence. I unquestionably recommend his work.
I am Looking forward to booking your session soon.
NatureLover Dabbu ji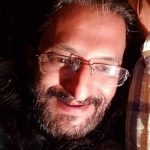 The best part of Shantam's massage was that, even after the session, I feel an unknown healing energy still massaging me. The whole day I felt so relaxed and joyful that I can't explain in words. My body was feeling grateful and different. I can only say thank you to you Shantam from the bottom of my heart for sharing your positive energy through your massage with me.